Developed in Partnership with the First Trinity Missionary Baptist Church of Flint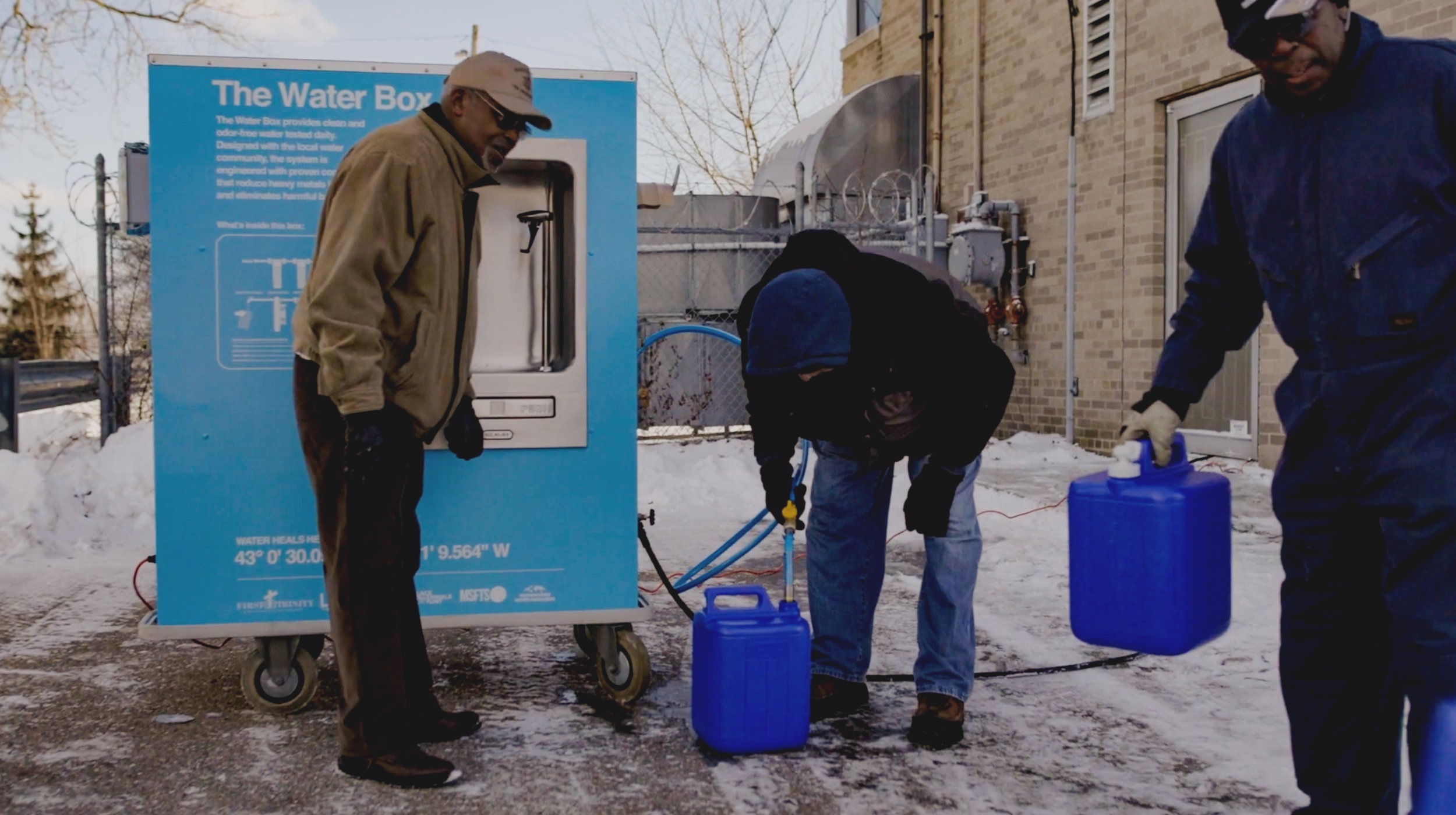 TO ADDRESSING A COMMUNITY'S WATER CRISIS
With THE WATER BOX, the First Trinity Missionary Baptist Church of Flint is able to provide unlimited clean and odor-free water to the residents of Flint, Michigan.
THE WATER BOX provides a community suffering through a prolonged water crisis with an alternative to relying on donations of bottled water. THE WATER BOX is a mobile water filtration system that uses proven methods to reduce heavy metals like lead and eliminate harmful bacteria from the water.
WHY IS THE WATER BOX NEEDED?
Since 2014 First Trinity Missionary Baptist Church in Flint has been one of the reliable hubs for residents in to get safe drinking water in the form of single serve bottled water. On designated days, residents line up in their cars, sometime for hours, to receive the water. The logistics, and heavy lifting is conducted by the church deacons. Because Flint isn't the news as it once was, the amount of water donated has plummeted and the service days for residents to receive the free water has gone from 5 days down to 3. As an added challenge is that the state of Michigan ended its free water program in Flint in the spring of 2018 making the churches mission more needed that ever.
WHY THE WATER BOX?
Because the donations are in decline yet the need in Flint remains, a more efficient and sustainable solution was needed - a solution that was designed by the residents for the residents with ongoing testing and public reporting for full transparency and trust. THE WATER BOX is the result of collaboration between the church and several groups to engineer a solution specifically tailored around the churches current needs and capabilities. THE WATER BOX delivers clean drinking water at the rate of 8-10 Gallons per Minute. Residents can quickly fill up jugs of all sizes.